Warriors come out to play! Based on the rigorous training a boxer would go through leading up to a big match, this Rocky-esque class is not for the faint hearted! An excellent body conditioning class with high intensity intervals of cardio work. Our London Fields Warriors bring their A Game and like to be challenged.
Tuesdays 8pm w/Sapan (60 mins)
£6 drop-in, included in the Class Pass
Level: All levels are welcome, just be prepared for a hard workout and you will be surprised at what you can do!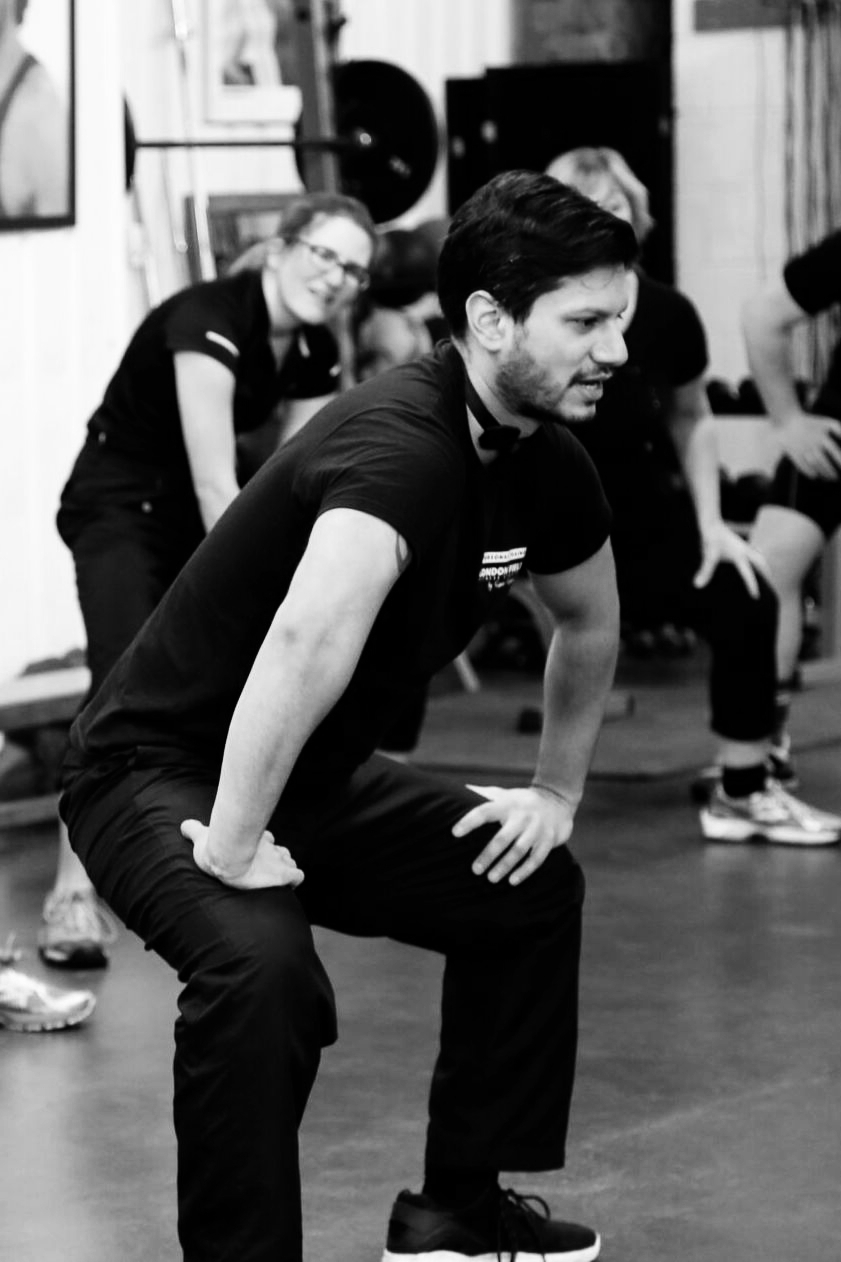 Cheeky Fitness class for bums, tums, guns and fun! Name checked by everyone who's anyone, Sapan's famous Booty Camp is a sure fire winner, full of laughs. Completely unique to the fitness world, although this class offers a great targeted workout for your booty, it is a general fitness class offering whole body toning exercise and a lot of cardio. It has even been credited with starting a social movement (read The Debrief article below) and provides a uniquely fun, social and interactive atmosphere. Loyal Booty Campers have been coming every Saturday and Sunday for 6 years and can claim they've met best friends, flatmates and so on in the class, as well as attributing their beautiful abs to the regime.
Press: Evening Standard 'Best Targeted Workouts', Hello Magazine 'Foxes' Dream Day', The Debrief's 'Sober is the new drunk and exercise is the new clubbing',
Sats & Suns 11am w/Sapan (60 mins)
£6 drop-in, included in the Class Pass, this is a great class to bring a friend to.
HulaFit® was created in 2013 at London Fields Fitness Studio by Anna and Rowan Byrne, who, between them both have extensive experience in the hula hoop and fitness industries. Since HulaFit was established it has become a press favourite featured in Vogue's '5 New Ways to Get Fit' and Dragon's Den! The aim of the HulaFit class is to create an environment that is as focused on the Fit as it is on the Fun! There are elements in each class that will appeal to all, regardless of your fitness experience, whether you're a keep-fit fanatic or a fitness phobic, we at HulaFit believe that even if you hate everything, no-one can hate hula hooping!
Thursdays 7.30pm w/Anna (60 mins)
£7 booking essential
The UK's first bespoke fitness class specifically for those seeking a little more than a gym buddy. Lovercise promises to get those endorphins pumping and leave you dripping.
Hosted by fitness guru and self-certified cupid, Sapan Sehgal, this tongue in cheek class is aimed at open minded singles who enjoy a rigorous, whole body workout and might otherwise be spending the night alone. Complete with candles, aphrodisiacs, tragic love songs, roses and a solid hour of bump and grind we have all the clichés covered to make you feel the love.
Turn off Tinder and Let's Get Physical!