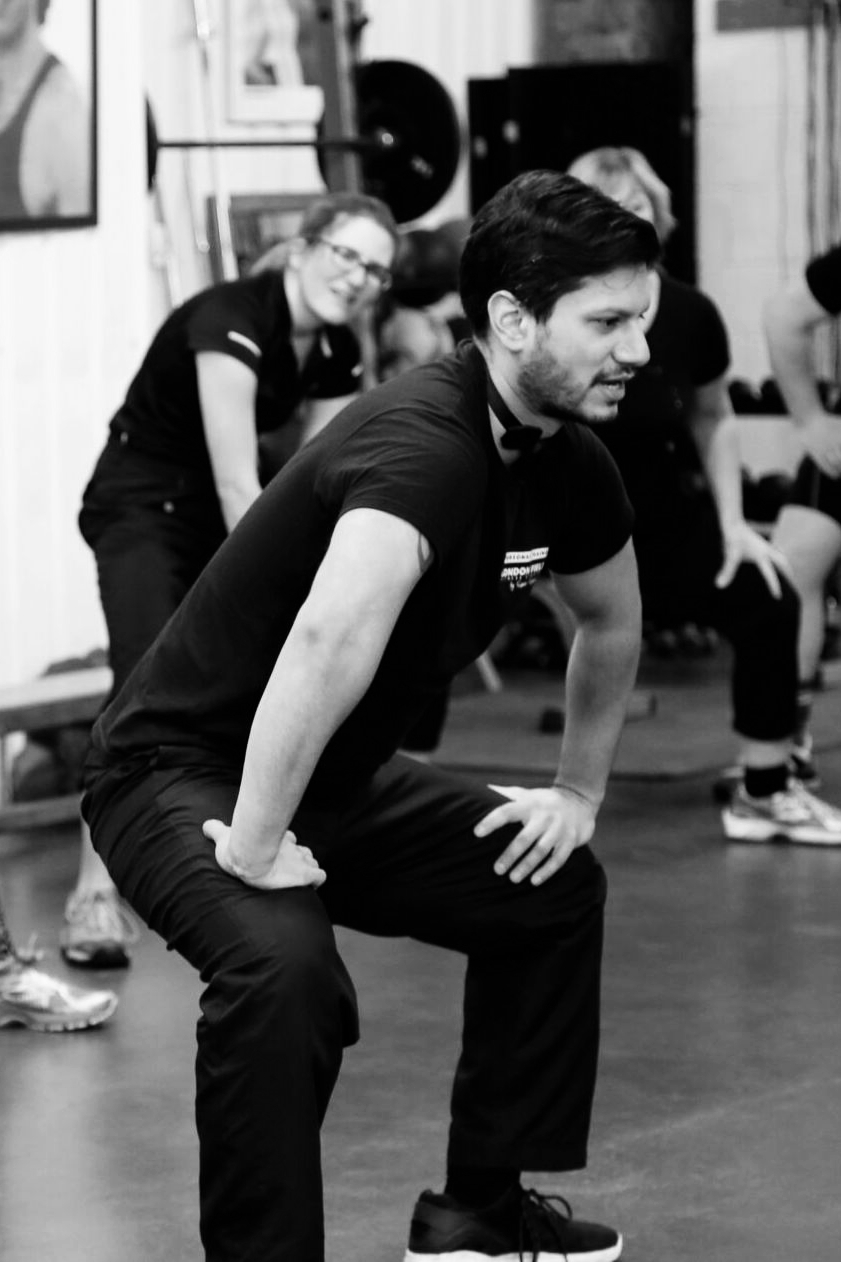 Cheeky Fitness class for bums, tums, guns and fun! Name checked by everyone who's anyone, Sapan's famous Booty Camp is a sure fire winner, full of laughs. Completely unique to the fitness world, although this class offers a great targeted workout for your booty, it is a general fitness class offering whole body toning exercise and a lot of cardio. It has even been credited with starting a social movement (read The Debrief article below) and provides a uniquely fun, social and interactive atmosphere. Loyal Booty Campers have been coming every Saturday and Sunday for 6 years and can claim they've met best friends, flatmates and so on in the class, as well as attributing their beautiful abs to the regime.
Evening Standard 'Best Targeted Workouts'
Hello Magazine 'Foxes Dream Day'
The Debrief 'Exercise is the new clubbing'
Sat & Sun 11am w/Sapan Sehgal (60mins)
£6 drop-in, included in the Class Pass, this is a great class to bring a friend too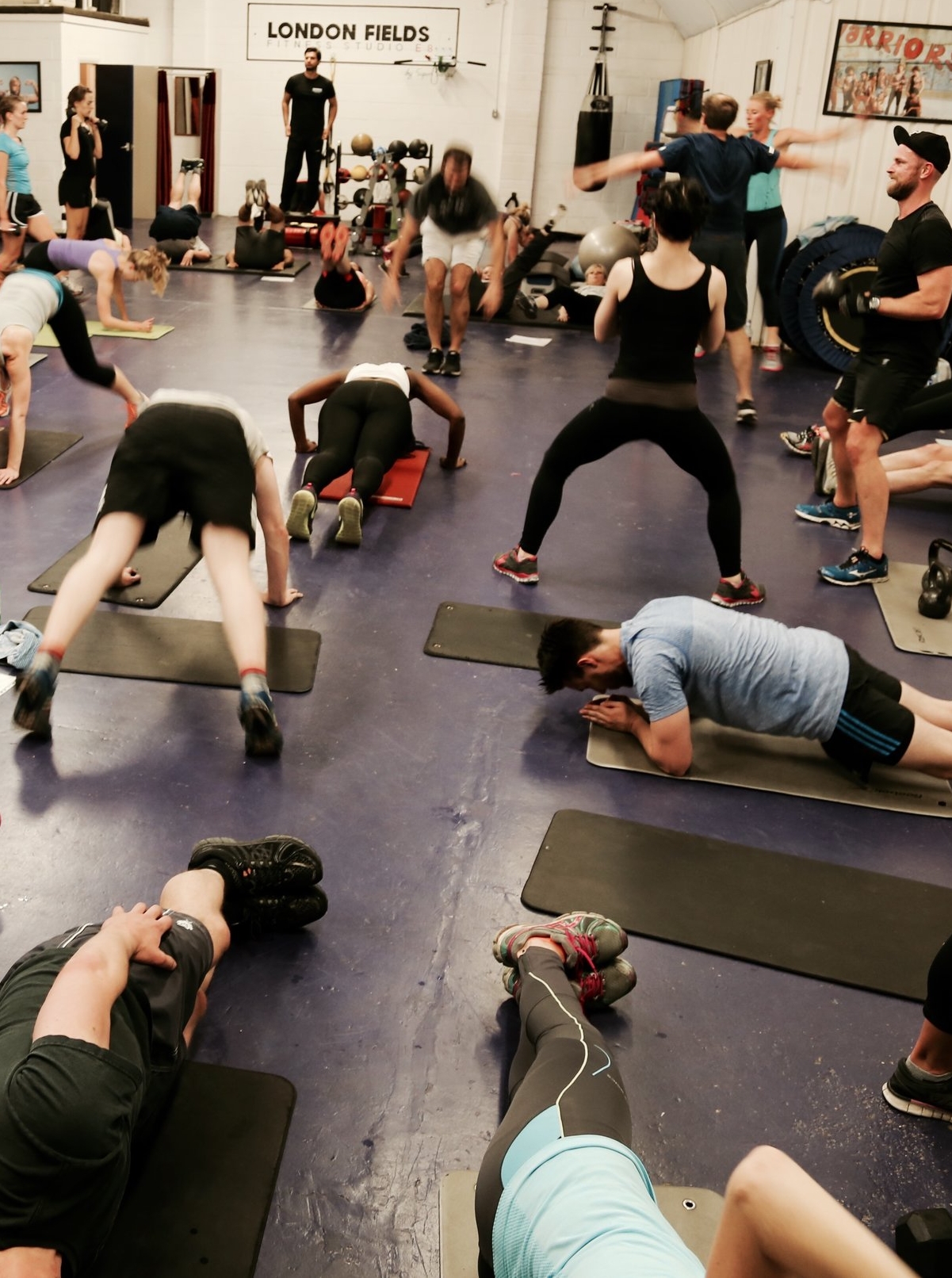 Like a high-school gym class, participants move around a circuit of exercise stations in small groups. Expect strengthening, toning and cardio segments designed to allow you to work at your own pace and get the most out of your workout. You will almost definitely feel motivated to go harder and faster by the comrades in your group -or get lazy and start chatting about the latest on Love Island or the fried chicken your dreaming about for dinner.
Mondays 6.30 & 7.30pm w/Rowan (60 mins)
Tuesdays 8am w/Rowan (45 mins)
Tuesdays 11.30am w/Rebecca (60 mins)
Wednesdays 11.30am w/Alex (60 mins)
Wednesdays 6.30pm w/Dave (60 mins)
Thursday 7am w/Claire B (30 mins)
£6 Drop-in, included in the Class Pass
So you wanna be a boxer? This high energy fitness class will work on developing your boxing technique. Box away the week's frustrations with padwork in pairs. Boxing as a sport requires a high level of athletic prowess: strength, speed, agility, hand-eye coordination, endurance, nerve, and power, just to name several required attributes. Boxing as a fitness activity enables the average person to hone those same athletic skills, all without having to take a punch.
Press: Recently featured as one of the "Best Boxing Classes in London" by Time Out!
Wednesdays 7.30pm w/Dave (60 mins)
£6 Drop in, included in the Class Pass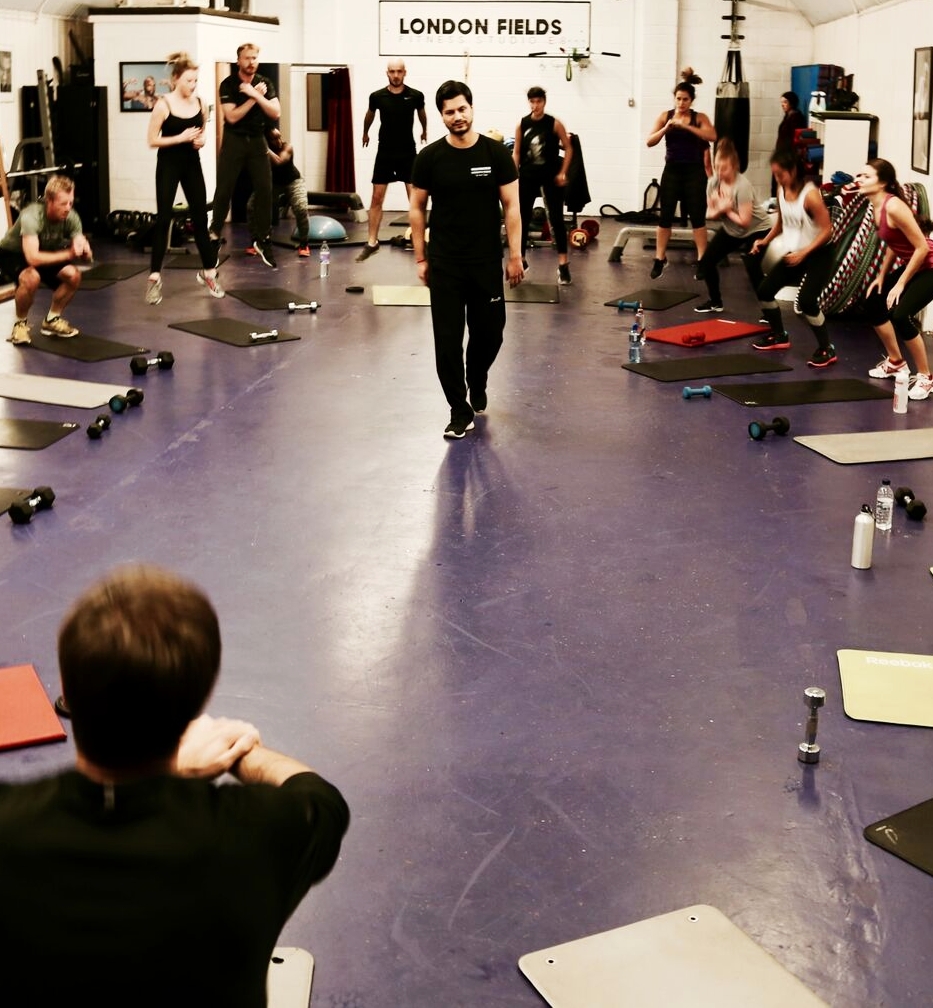 Warriors come out to play! Based on the rigorous training a boxer would go through leading up to a big match, this Rocky-esque class is not for the faint hearted! An excellent body conditioning class with high intensity intervals of cardio work. Our London Fields Warriors bring their A Game and like to be challenged.
Tuesdays 8pm w/Sapan (60 mins)
£6 drop-in, included in the Class Pass
Level: All levels are welcome, just be prepared for a hard workout and you will be surprised at what you can do!