Good vibes and good views! Sweat, laugh, run and jump in this 60 minute outdoor boot camp. Build strength and stamina with an ever changing variety of group drills and games that are guaranteed to get your hands dirty (literally, we're in a park) and give you a great workout. Meeting at the studio, you will jog/sprint together up the street to London Fields, no doubt singing to yourself the classic Blur hit -"who's that gut lord marching, you should cut down on your porklife mate, get some exercise". Park Life! You don't need to be an athlete, just turn up and join in.
Saturdays 9.30am w/Emily P (60 mins)
£6 drop-in, included in the Class Pass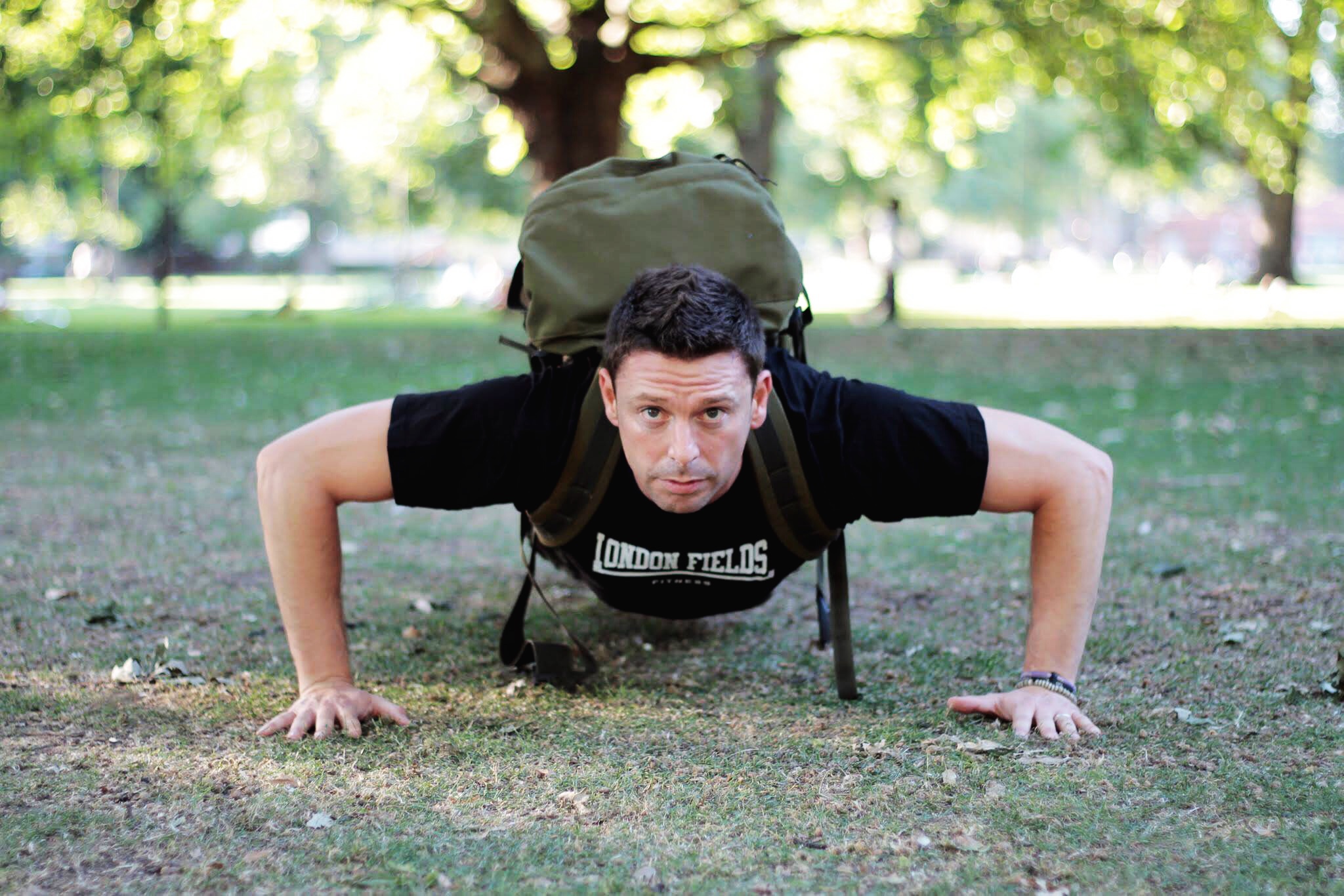 At-tehn-tion! This is an outdoor military style boot camp set in the beautiful London Fields come rain or shine! Kick start your fitness journey with some hard core drills from military experts in wafts of smoking sausages from the BBQ area, side by side with the squirrels. Open to all levels, you will be given coloured bibs according to your ability and exercises to suit. Be prepared to get your hands (and your trainers... and maybe your shirt) dirty!
Mondays & Thursdays 7pm w/Dean (60 mins)
£6 Drop-in, included in the Class Pass