High-intensity interval training (HIIT) is a form of interval training, a cardiovascular exercise strategy alternating short periods of intense anaerobic exercise with less intense recovery periods. HIIT is the concept where one performs a short burst of high-intensity (or max-intensity) exercise followed by a brief low-intensity activity, repeatedly, until too exhausted to continue. HIIT workouts provide improved athletic capacity and condition as well as improved glucose metabolism.
6.30pm Tuesdays w/Emily P (30 mins) 7am Wednesdays w/Emily P (30 mins) 8.30pm Wednesdays w/Dave (30 mins) 8.30pm Thursdays w/Simon (30 mins) PureHIIT 8am Fridays w/Emily (30 mins) £6 drop-in, included in the Class Pass.
One of our most popular classes, mat-based pilates exercises are performed with slow, controlled and precise movements in repetition. These exercises help strengthen the body's core by developing pelvic and scapula stability, and abdominal control, using focused breathing patterns.
Mondays 8am w/Claire (30 mins), Tuesdays 1pm (30 mins) w/Lela & Fridays 1pm (30 mins)w/Lela
The benefits of stretching are numerous; improve your flexibility, tone your body and reduce the risk of injury. Luna utilises key yoga poses and movements to maximise the benefits of this stretching session.
Mondays 8.30pm w/Luna (30 mins), £6 drop-in, included in the Class Pass
YogaHIIT was co-designed by studio founder Sapan with our yoga team to give you an excellent morning workout, utilising yoga movements in a HIIT (high intensity interval training) style, with general fitness and strength exercises interspersed between salutations.
Tuesdays 7am w/Claire (30 mins) £6 drop-in, included in the Class Pass
A fast paced conditioning class using your own bodyweight to challenge your fitness and strength. Exercises target lower body, upper body and core, so you get a total body workout in a short space of time. All done to a pumping soundtrack! This is a great workout to sneak in before work, to keep your banging' body in check. Werk, werk, werk, werk, werk, werk.
Fridays 7am w/Dionne (30 mins) £6 Drop-in, included in the Class Pass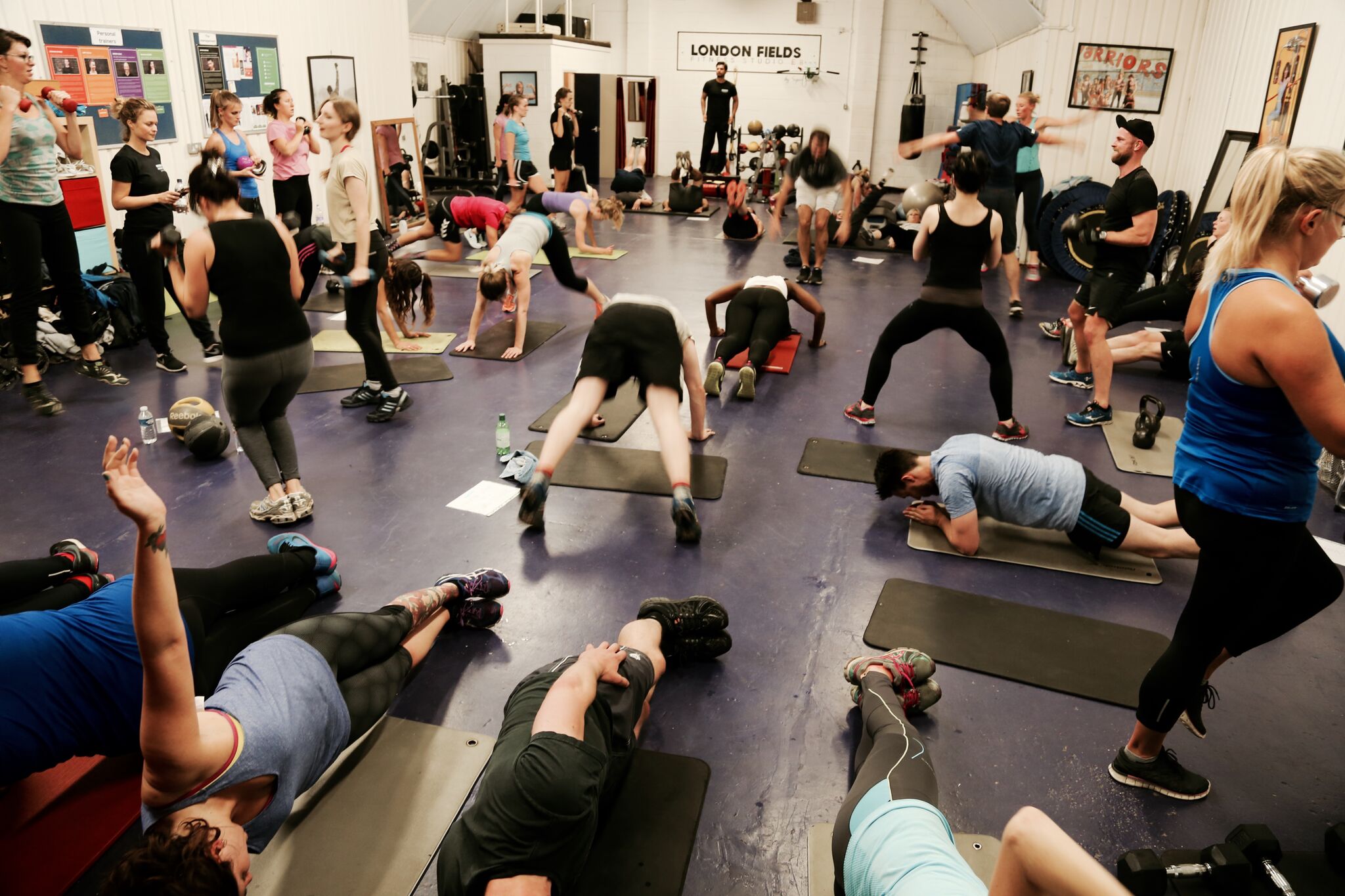 A short, hard and fast Warriors circuit. Loosely based on pre-boxing match fitness training.
Mondays 7am w/Sapan (30 mins) £6 drop-in, included in the Class Pass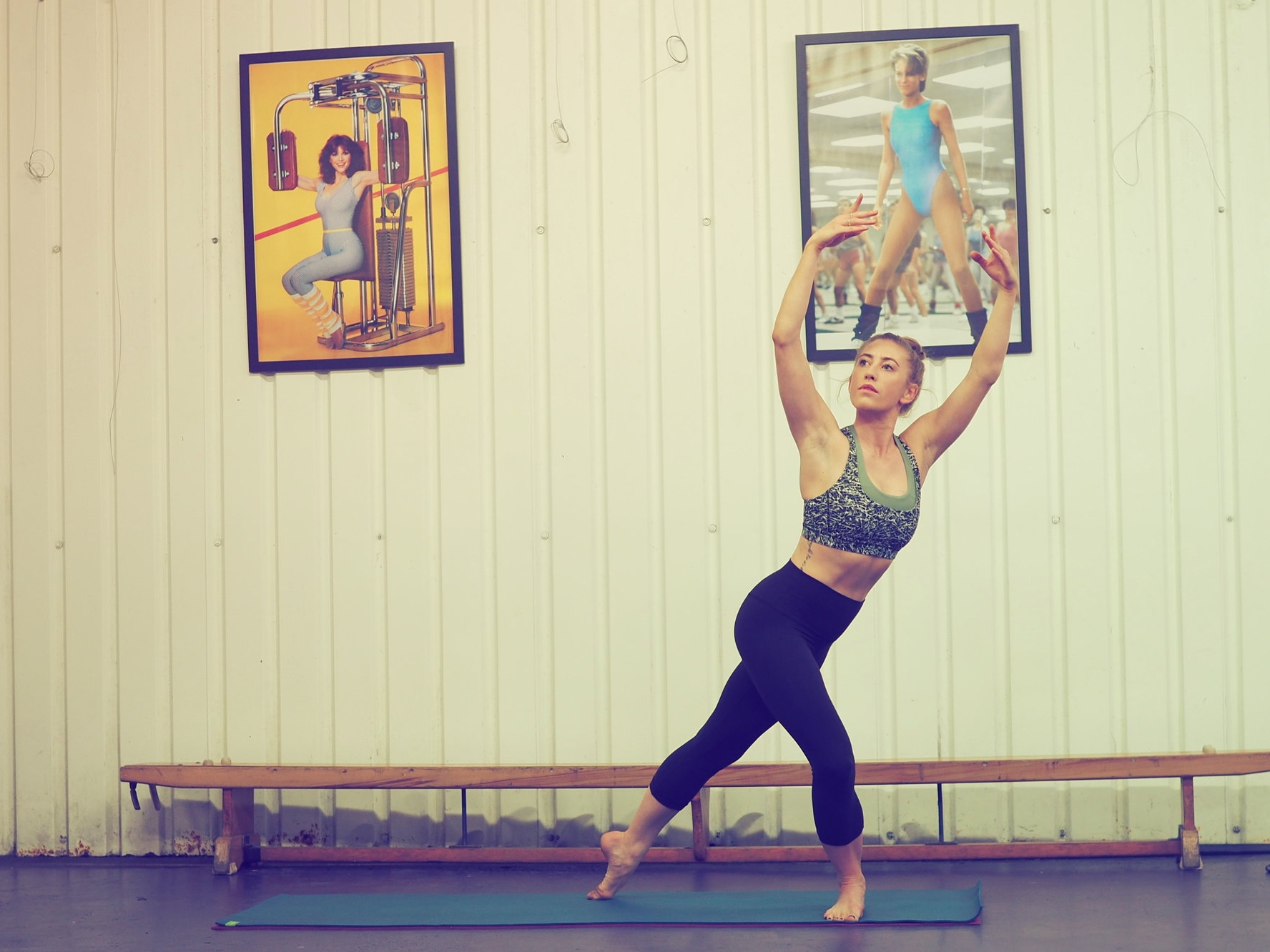 Envious of Misty Copelands exquisite physique? Blast out some ballet inspired exercises to tone up and break a sweat.
8am Wednesdays w/Luna (30 mins) £6 Drop-in, included in the Class Pass.
Like a high-school gym class, participants move around a circuit of exercise stations in small groups. Expect strengthening, toning and cardio.
8am Tuesdays w/Rowan (30 mins) 7am Thursdays w/Claire B (30 mins) £6 Drop-in, included in the Class Pass.
Bouncing is back baby! Rebounding is an elastically leveraged low-impact exercise performed on a mini-trampoline. The basic movements and actions include bouncing in place, jumping jacks, twists, side-to-side motions, running in place and dance movements, often in repeated patterns.
Rebound exercise is especially popular in holistic health circles, as it is said to combat a number of ailments given its ability to gently stimulate the immune system with aerobic exercise without jarring the physical structures of the body as the elastic element of the rebounder is said to take up to 85% of the shock that the body would otherwise experience.
Thursdays 8am w/Daisy (30 mins) £6 booking essential, included in the Class Pass.